Roller Subs | Jars | Releasable Rope Sockets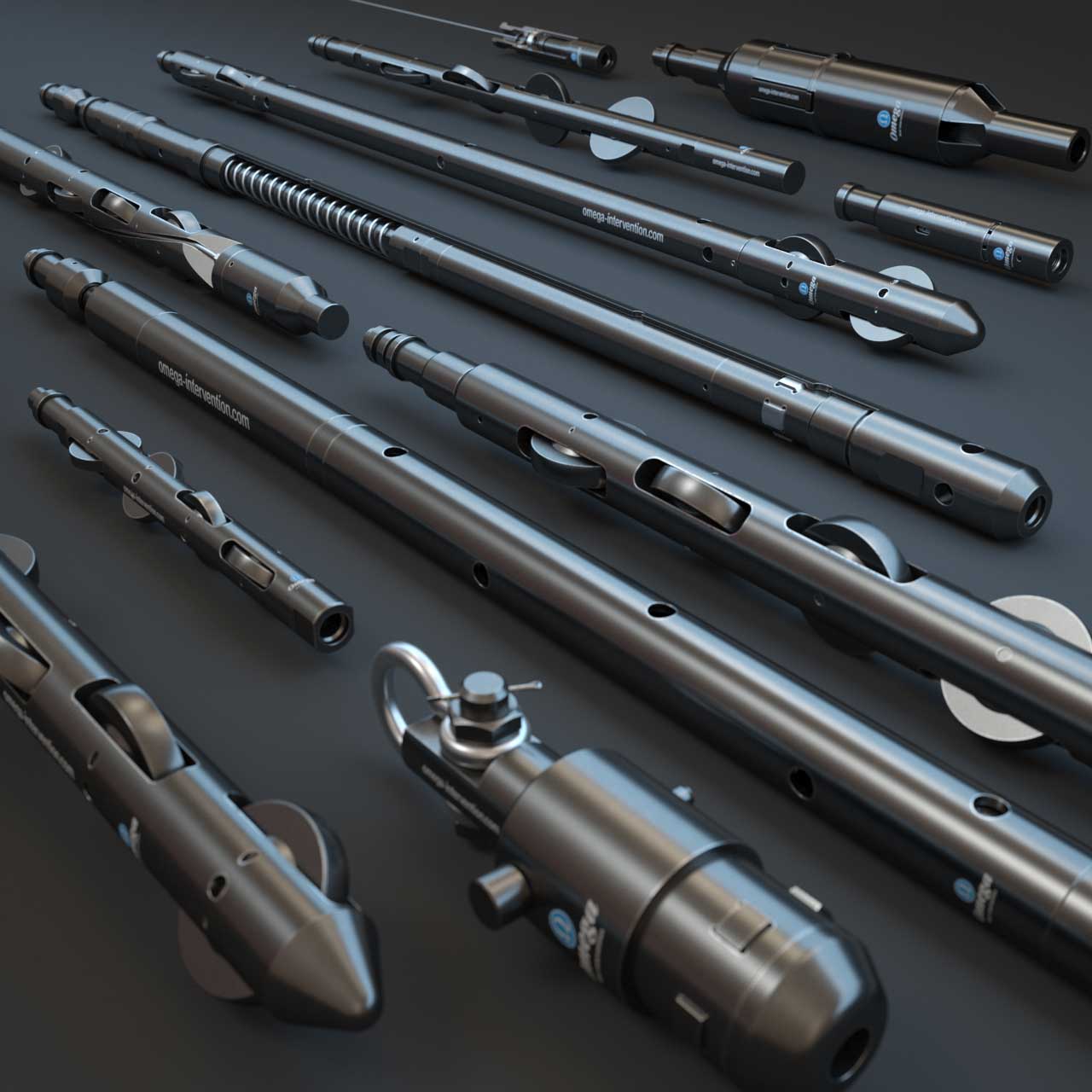 Increase the efficiency & reliability of downhole wireline equipment.
Roller subs are designed to reduce friction and wear on the tool string during operations. They feature a series of rotating rollers that prevent the main body of the tool string coming into direct contact with the wellbore wall. 
Releasable rope sockets are used in wireline operations for reliable and secure attachment of wireline tools and instruments. These sockets are designed with a mechanical latch mechanism that allows for quick and easy engagement and disengagement of the wireline. 
Jars, commonly known as wireline jars or fishing jars, are specialized devices employed to free stuck tools or equipment. When a tool becomes stuck in the wellbore, the jars are used to generate an upward or downward impact force to free the stuck tool. Omega offers two variants of jars which includes a self cocking design for use in highly deviated or horizontal wellbores.
Enhance equipment longevity and reduce risk.
Contact us for more information about
the Omega wireline product range.