Horizontal Self Cocking Jar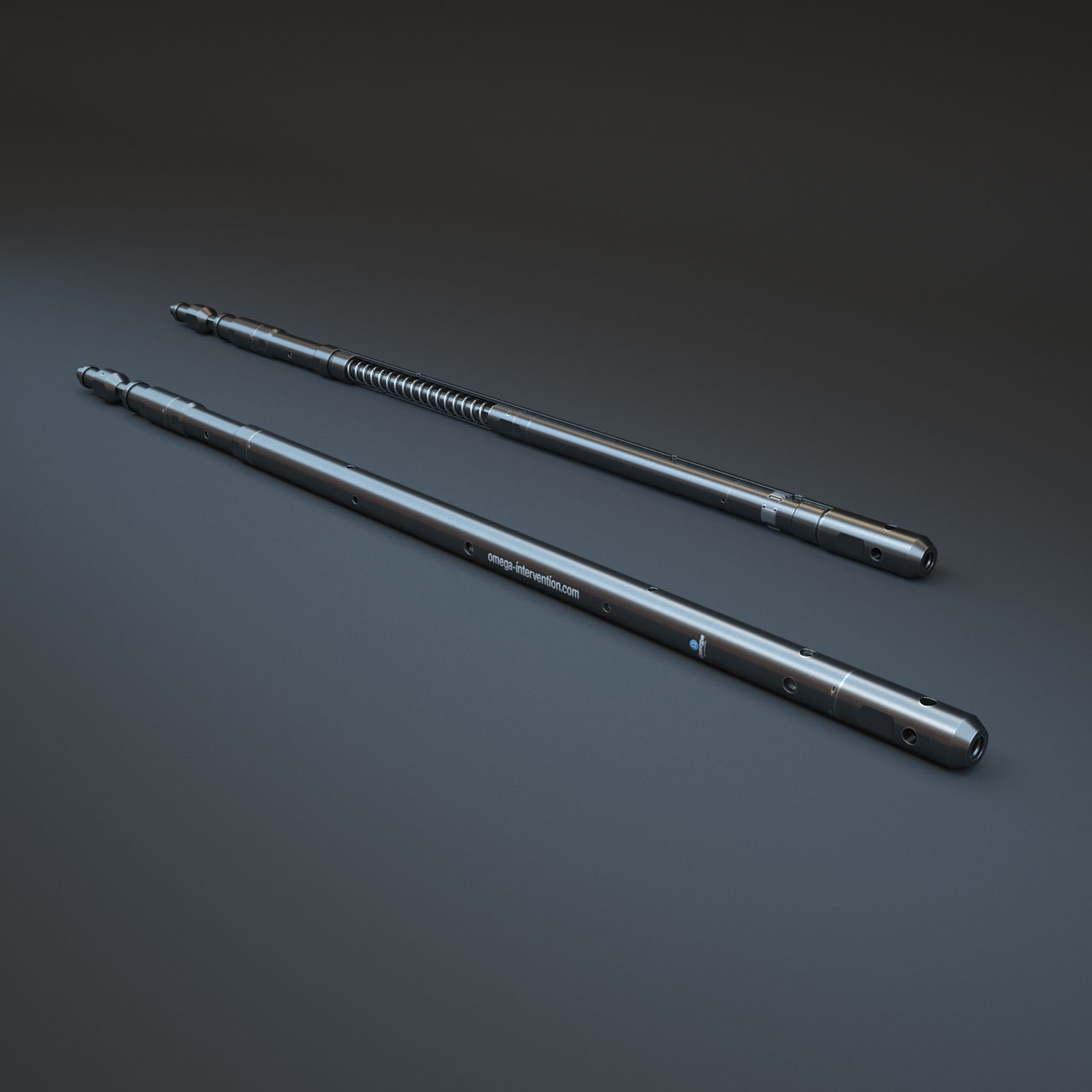 Horizontal Self Cocking Jar
The Omega Horizontal Self Cocking Jar is a long stroke hydraulic jar which has the unique capability of re-setting itself in a highly deviated or horizontal wellbore. Whereas standard hydraulic, spang or spring jars rely on gravity to re-set, the Omega Horizontal Self Cocking Jar incorporates a re-setting spring which provides sufficient re-setting force independent of deviation.
Originally designed to be run with the Omega Tractor, the horizontal jar provides greater flexibility to many non-tractor operations. A unique feature of the Omega Horizontal Jar is the viscosity compensation metering system which maintains the metering time near constant, regardless of the temperature (refer to graph on the data sheet). The pressure balanced design offers a jar that will operate in nearly all environments without the need to change oil between runs or for differing well conditions.
When deployed with the Omega Hi-Deviation Tubular Jar & Omega Roller Subs the Omega Horizontal Jar has operated in deviations of over 90 degrees.
Self cocking mechanism reduces intervention time, risks, and costs.
Please contact us for more information about the
Horizontal Self Cocking Jar.