Come & Join The Omega Team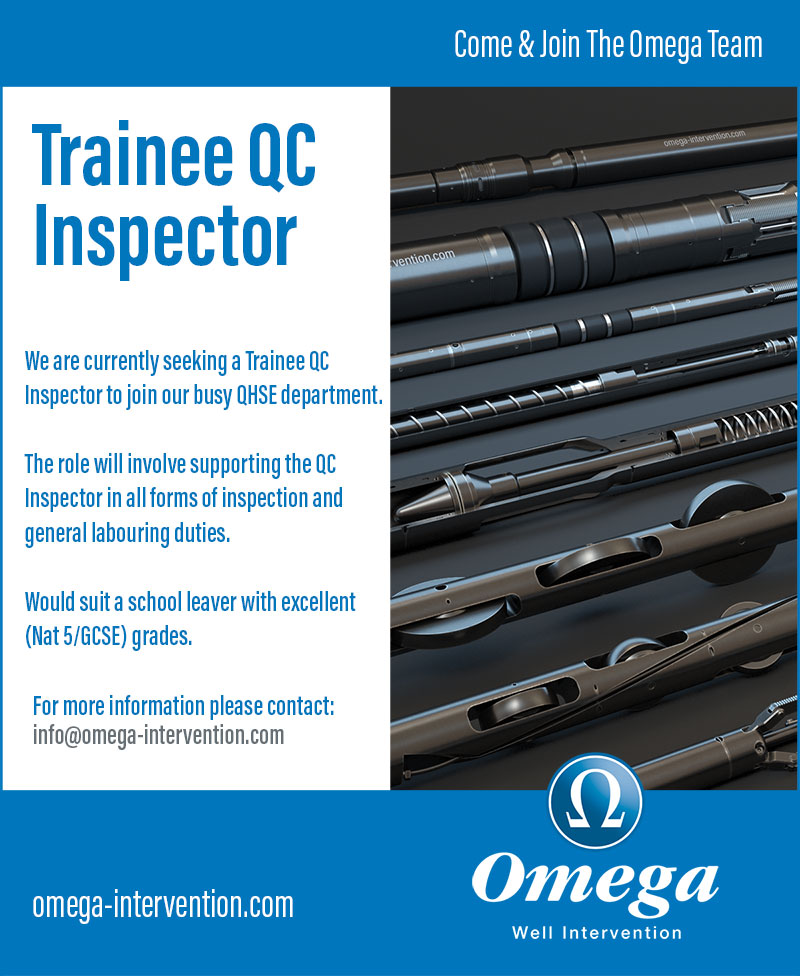 The Trainee QC Inspector is a member of the QHSE department and will be supporting the QC Inspector in all forms of inspection and general labouring duties.
KEY ACTIVITES
Ensure all work is carried out in accordance with company policies, procedures, standards and work instructions.
Visual and dimensional quality checks on parts produced within Omega and externally.
Visual and dimensional quality checks on raw material.
Etching parts with applicable information.
Ensuring all measuring equipment is kept safe, maintained, clean and within calibration.
Raising NCR's.
Raising purchase orders.
Forklift duties.
Cutting material.
General labouring duties.
Would suit a school leaver with excellent (Nat 5/GCSE) grades.
For more information please contact: info@omega-intervention.com