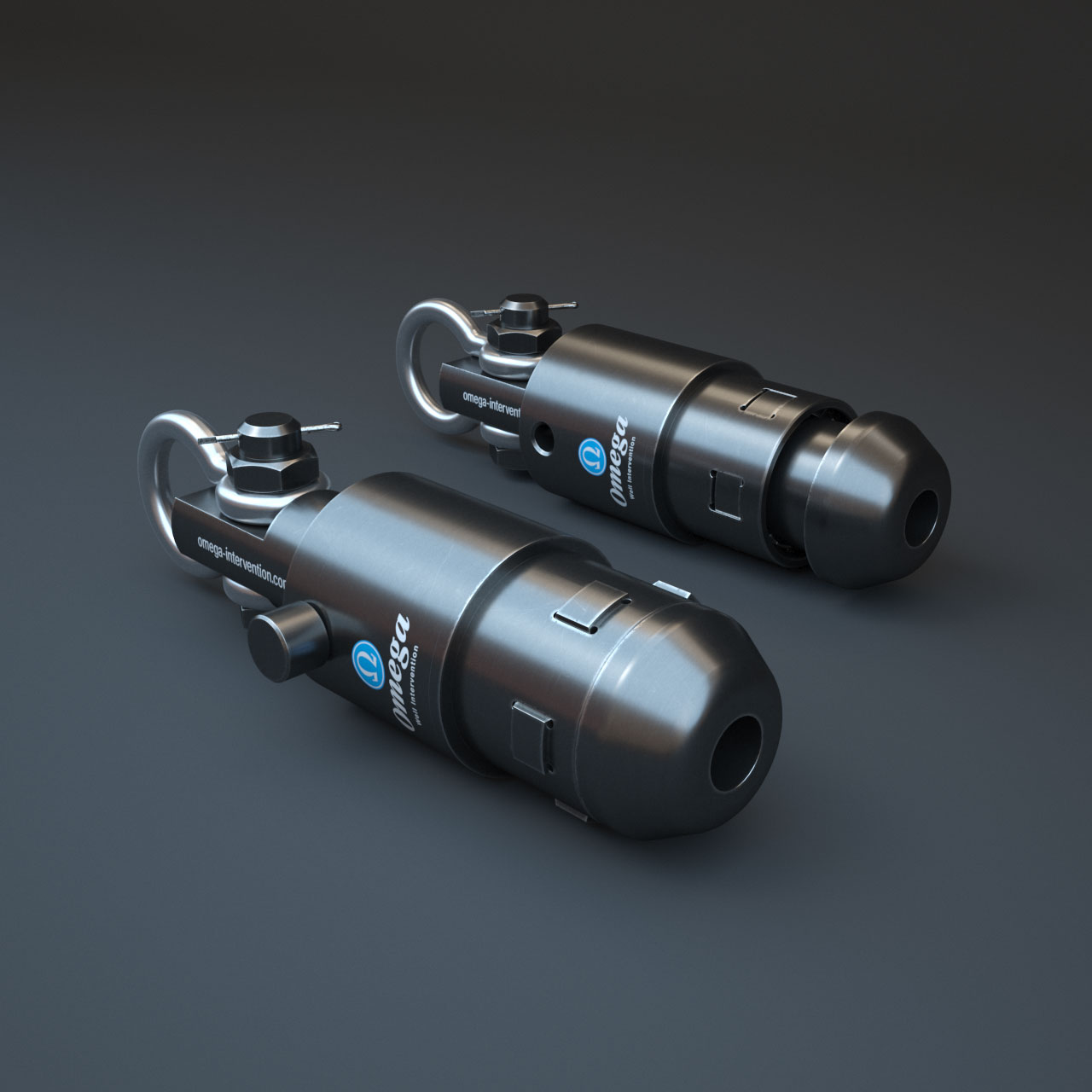 The Omega Safety GS Lifting Sub was designed to overcome the weaknesses and more importantly the safety risks commonly associated when transporting wireline intervention equipment that utilize an internal latching profile such as wireline retrievable insert safety valves.
Commonly external slings or clamps have been used to aid personnel from carrying out potentially hazardous manual handling of awkward and heavy equipment. In some instances these devices cannot be used, such as when clamping externally may cause damage to the valve/tool.
In addition having external fixings carries a risk of damage to be inflicted to the connections/bolts/clamps etc, utilizing an internal latching profile lifting device eliminates these risks.
Installation of the Omega Safety GS Lifting Sub is achieved by lowering the device into the fishing neck with the outer sleeve screwed back and the locking dogs retracted, once in position the outer sleeve is then threaded downwards to allow the locking dogs to fully engage the internal latching profile.
At this point a locking pin is fitted through the tool to prevent the outer sleeve from rotating free during transportation.
Minimizes manual handling of equipment.
Contact us for more information about the Omega Safety GS Lifting Sub.