Perforating Roller Bull Nose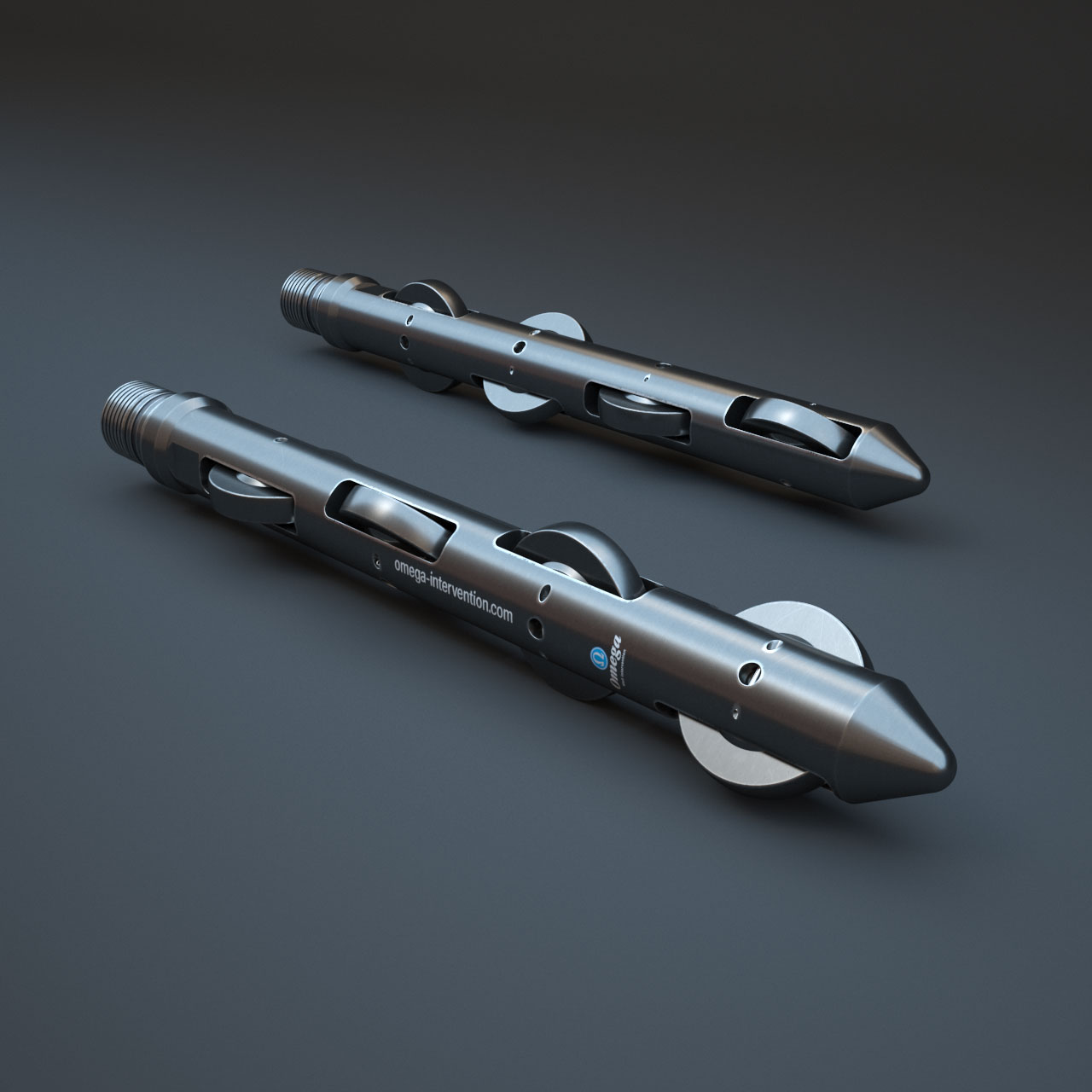 Perforating Roller Bull Nose
The Omega Perforating Roller Bull Nose is a friction reduction device for use at the bottom of a perforating gun assembly. Its primary function is to centralise & support the perforating assembly while at the same time guiding it through the well jewellery. The 360 degree wheel coverage design combined with the unique triple bearing system helps minimise tool drag and allows free movement at the bottom of the perforating assembly.
Used in conjunction with the Omega High Deviation Rollers, the perforating roller bull nose is an extremely effective friction reduction solution and as a result significantly reduced run in and pick up weights are achieved. The Omega Roller Sub design is proving to be the most reliable, effective system on the market today and we welcome the opportunity to demonstrate that fact.
Greatly reduces tool string friction, allowing target depth achievement.
Please contact us for more information about the
Perforating Roller Bull Nose.