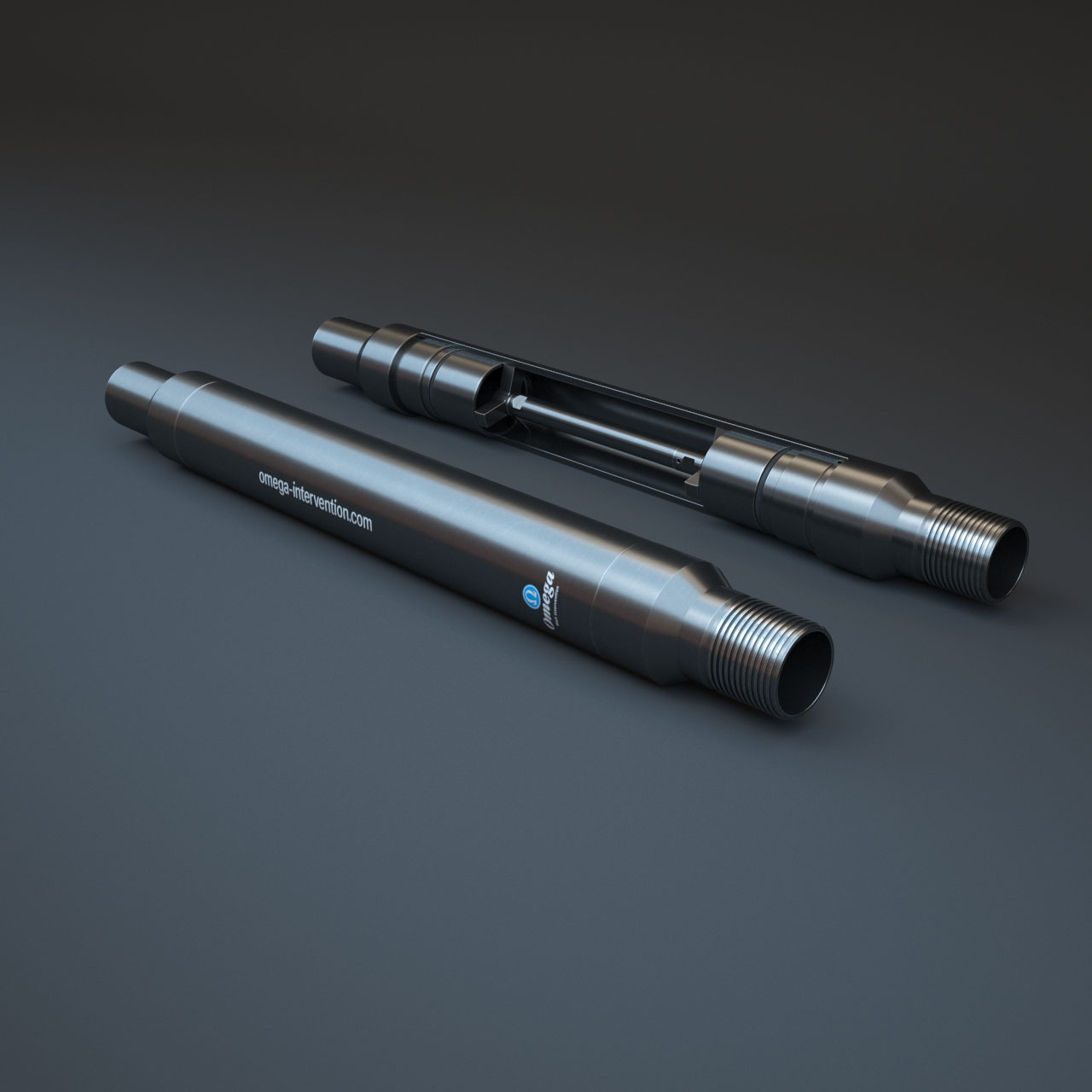 Well Surveillance & Monitoring
The Wash Pipe Gauge Carrier comes equipped with the field proven Omega Micro Automatic Gauge. The carrier is pressure tested at Omega, with the gauge in place, and then shipped to the field where no operator input is required.
The data acquisition process is fully automatic, once the gauge's pressure or temperature thresholds have been exceeded the tool automatically records data to its memory.
Once the job is completed the tool is pulled from the well and the gauge automatically stops recording. The simple operation of the tool and simple design of the accompanying Omega software allows Well Service personnel with no previous gauge experience to run the tool with minimal training.
Customers may however wish to have an Omega gauge specialist for more crucial testing programs.
Standard field proven memory gauges.
Please contact us for more information about the
Wash Pipe Gauge Carrier.