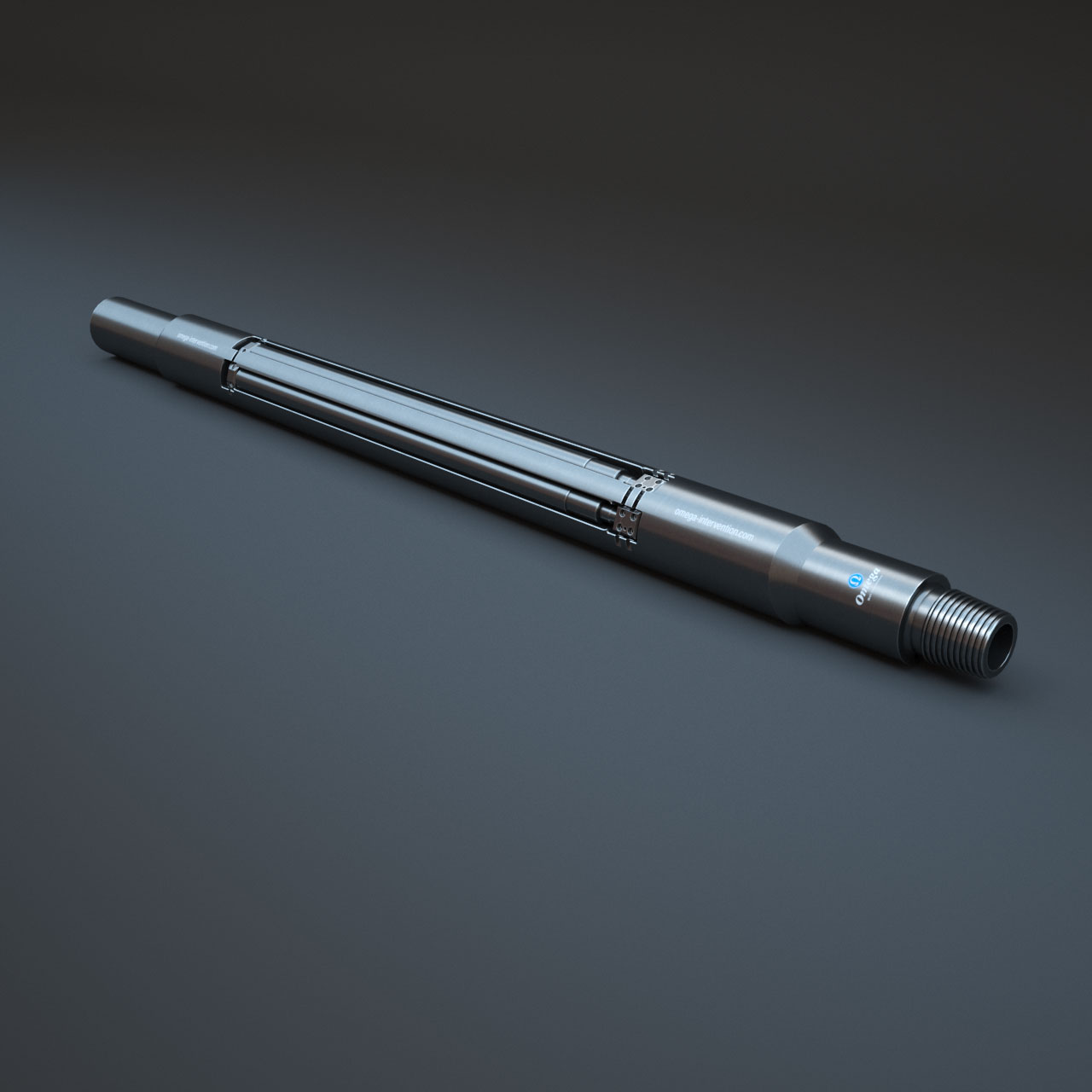 Well Surveillance & Monitoring
The Omega Extreme Gauge Carrier utilises the hybridised Quartzdyne transducer and Omega`s own high temperature electronics to produce a reliable data acquisition solution operable in the most hostile of well conditions.
The tool is capable of recording high quality pressure and temperature data in environments of up to 20,000 psi and 200°C. All seals within the transducer are metal to metal which ensures that the tool and your data are safe throughout the survey process.
The simple operation of the tool and simple design of the accompanying Omega software allows well service personnel with no previous gauge experience to run the tool with minimal training.
Customers may however wish to have an Omega gauge specialist for more crucial testing programs.
Metal to metal seals through-out keeps the tool and your data safe.
Please contact us for more information about the
Extreme Gauge Carrier.